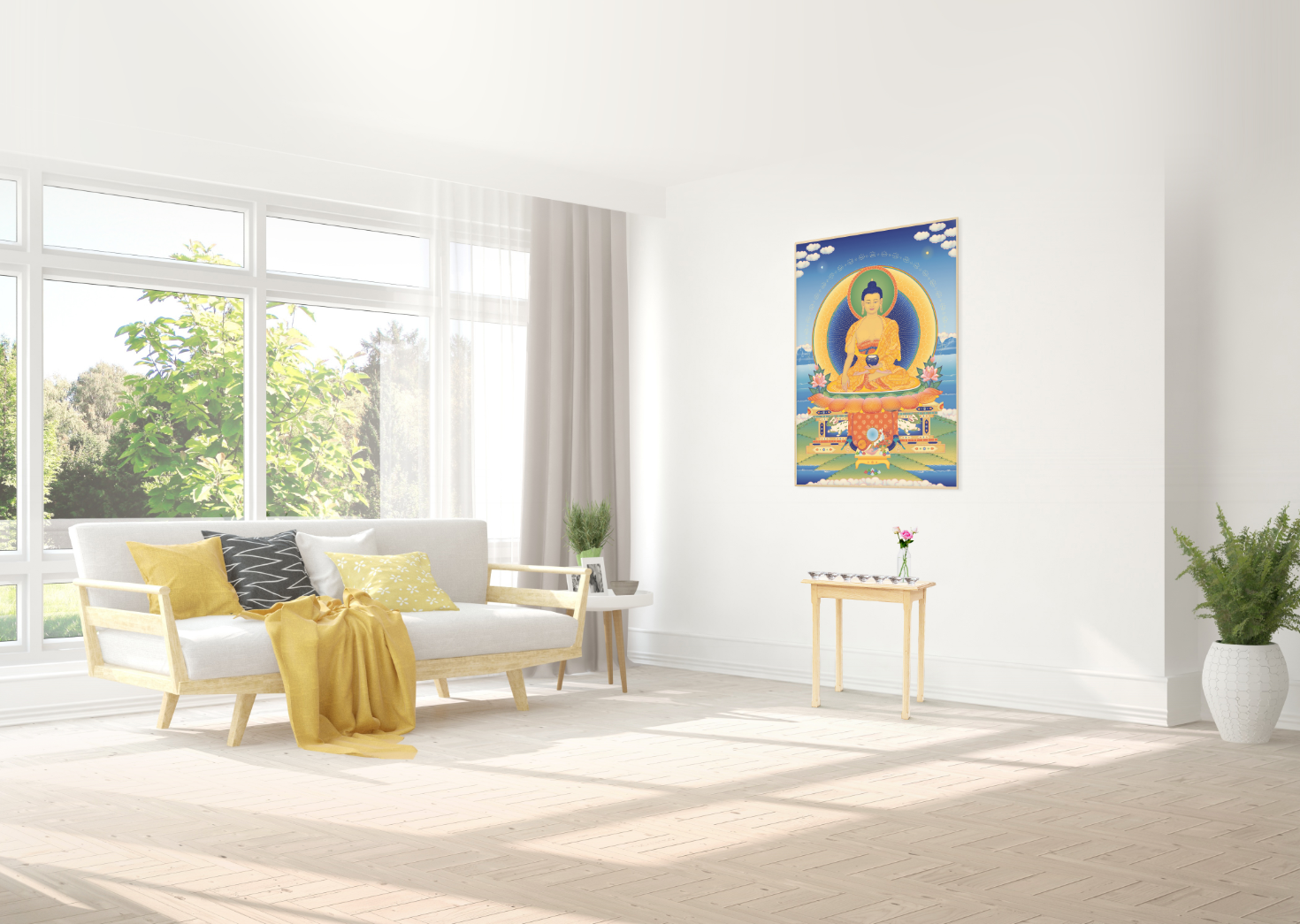 BUDDHIST ART TO UPLIFT AND INSPIRE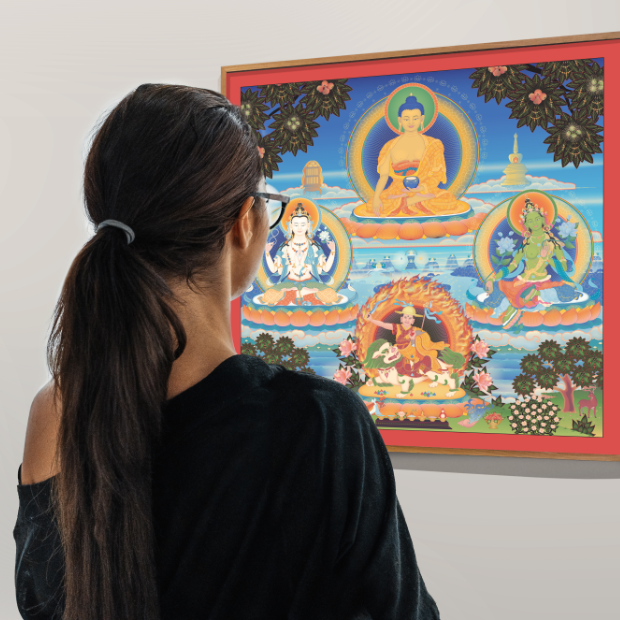 Choose Your Image and Format
Wallet cards | postcards | posters | canvas prints
Tharpa's collection of prints come in a range of over 100 designs, featuring various Buddha's, Buddhist Deities, Buddhist Masters, symbols and quotes.
~ Carry these inspiring images with you all the time as "Wallet Cards".
~ Send a loved one a meaningful postcard.
~ Create a focal point for your contemplation.
~ Place Buddha at the heart of your meditation space.
Enhance Your Meditation Space
There are many different Buddhas, each performing a different role in our spiritual development. By focusing on images of Buddhas, and contemplating and meditating on their good qualities, such as compassion and wisdom, we make a connection, receive blessings and awaken these good qualities within our own mind.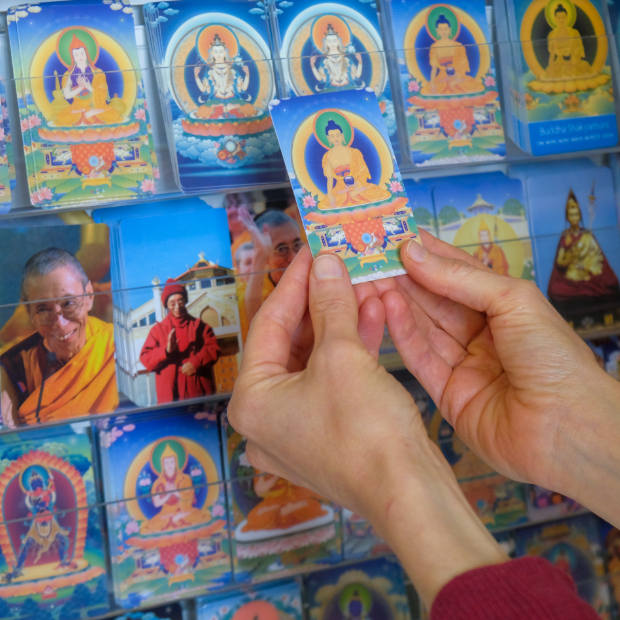 Check out our new series of high quality posters with images taken from the front covers of current Tharpa books.